Bandi Walk: One Step Closer to Our Earth
Bandi Walk: One Step Closer to Our Earth is an outdoor exhibition held at The
Asia Culture Center (ACC)
, with the theme of Anthropocene. The exhibition consists of three parts that symbolize the past, present and future of the Earth. Viewers can discover and appreciate various art pieces such as sculpture, installation, and media while strolling inside the ACC, and explore practical ways to fight the climate crisis.
Studio fnt was responsible for the visual identity of the exhibition. I imagined wandering around the vast outdoor space reaching almost 97,000 square meters, and thought of a maze garden. The four Korean characters of Ban, Di, San, and Check, which make up the Korean title of the exhibition, were illustrated with curved lines. Some weight was added to these lines as if layers of the Earth were piled up. The overlapping colors that make up these lines are green, which symbolizes a rich ecosystem, and red, which symbolizes the current Earth facing a climate crisis. The positive message of the exhibition was expressed by giving it motion, reminiscent of light footsteps.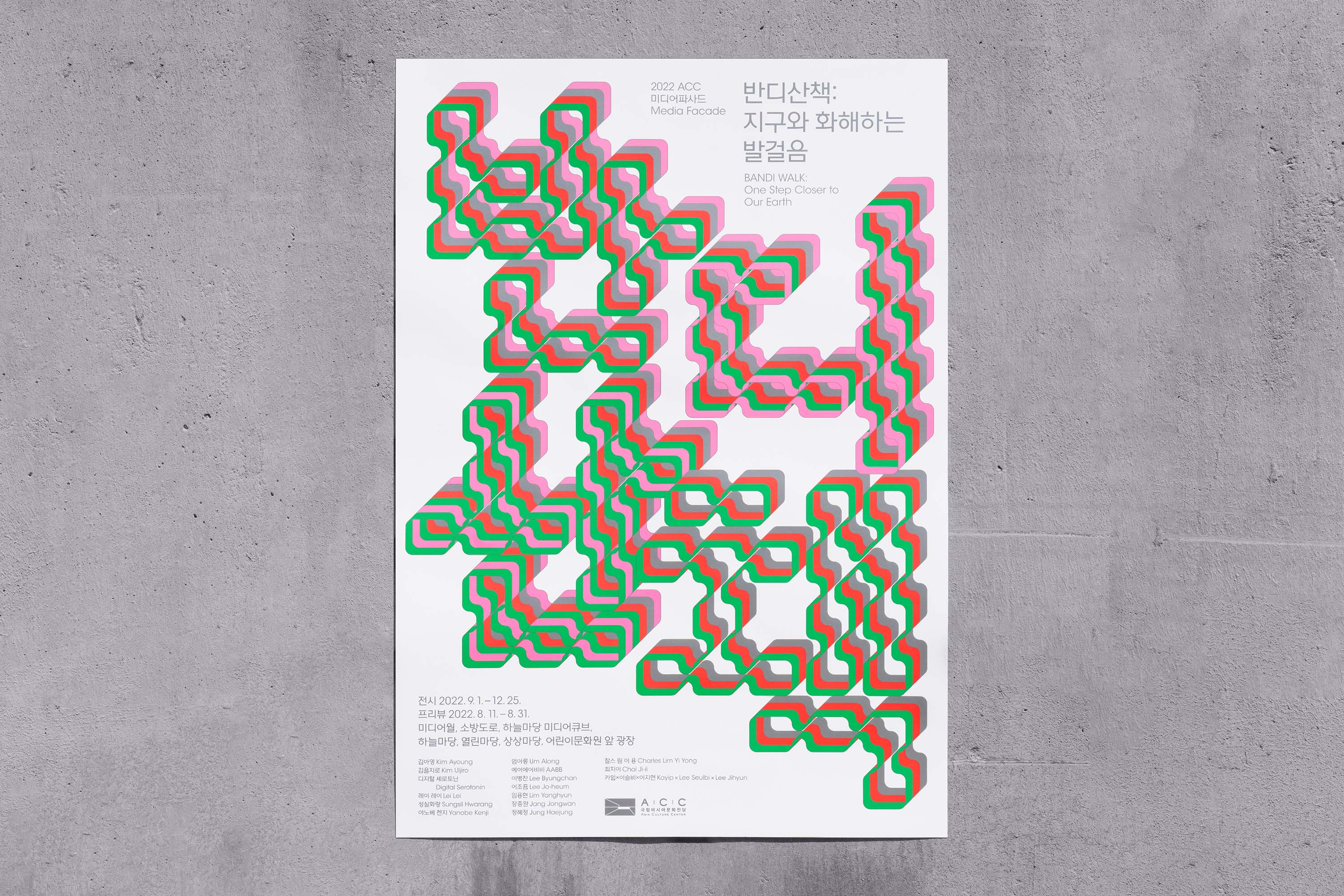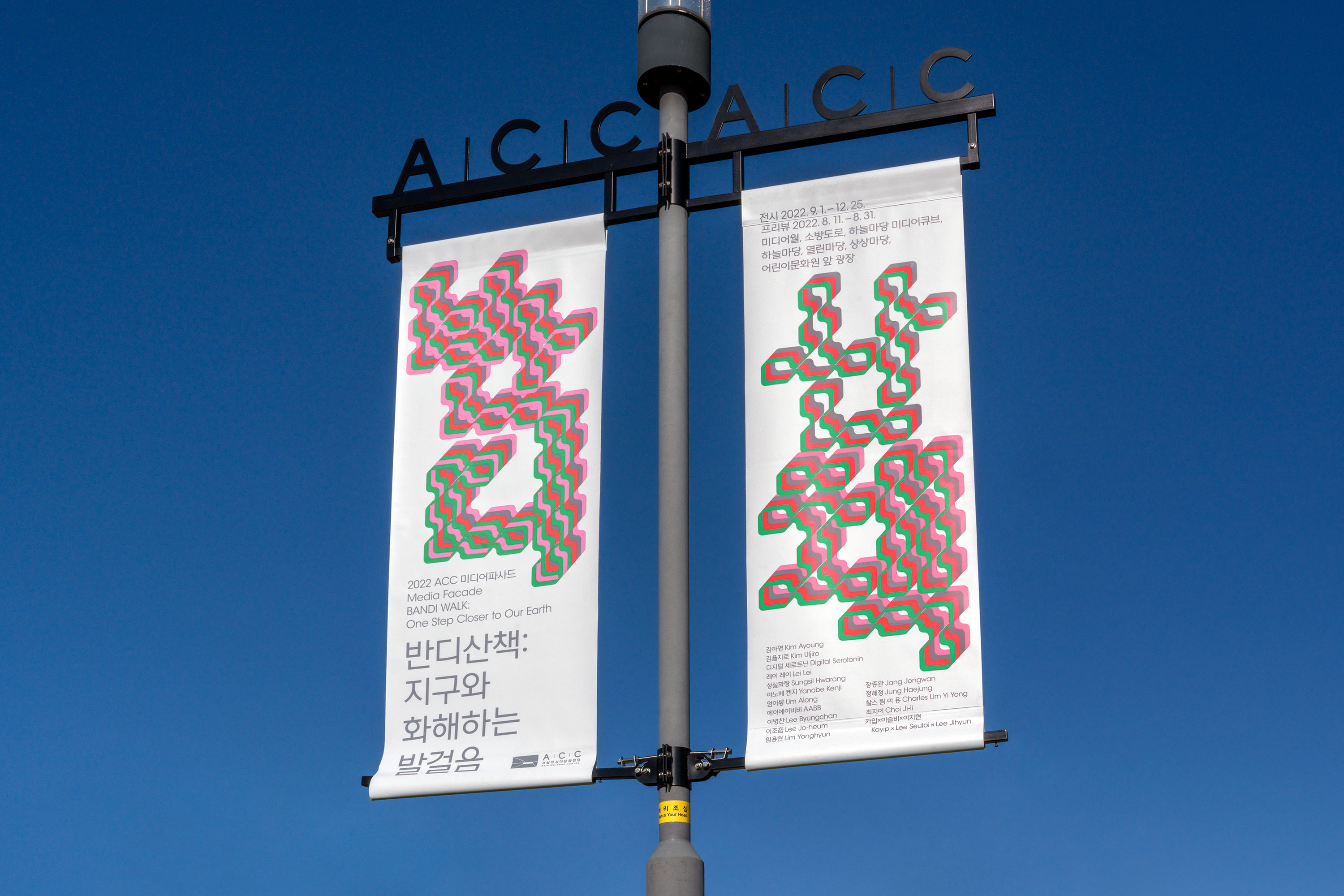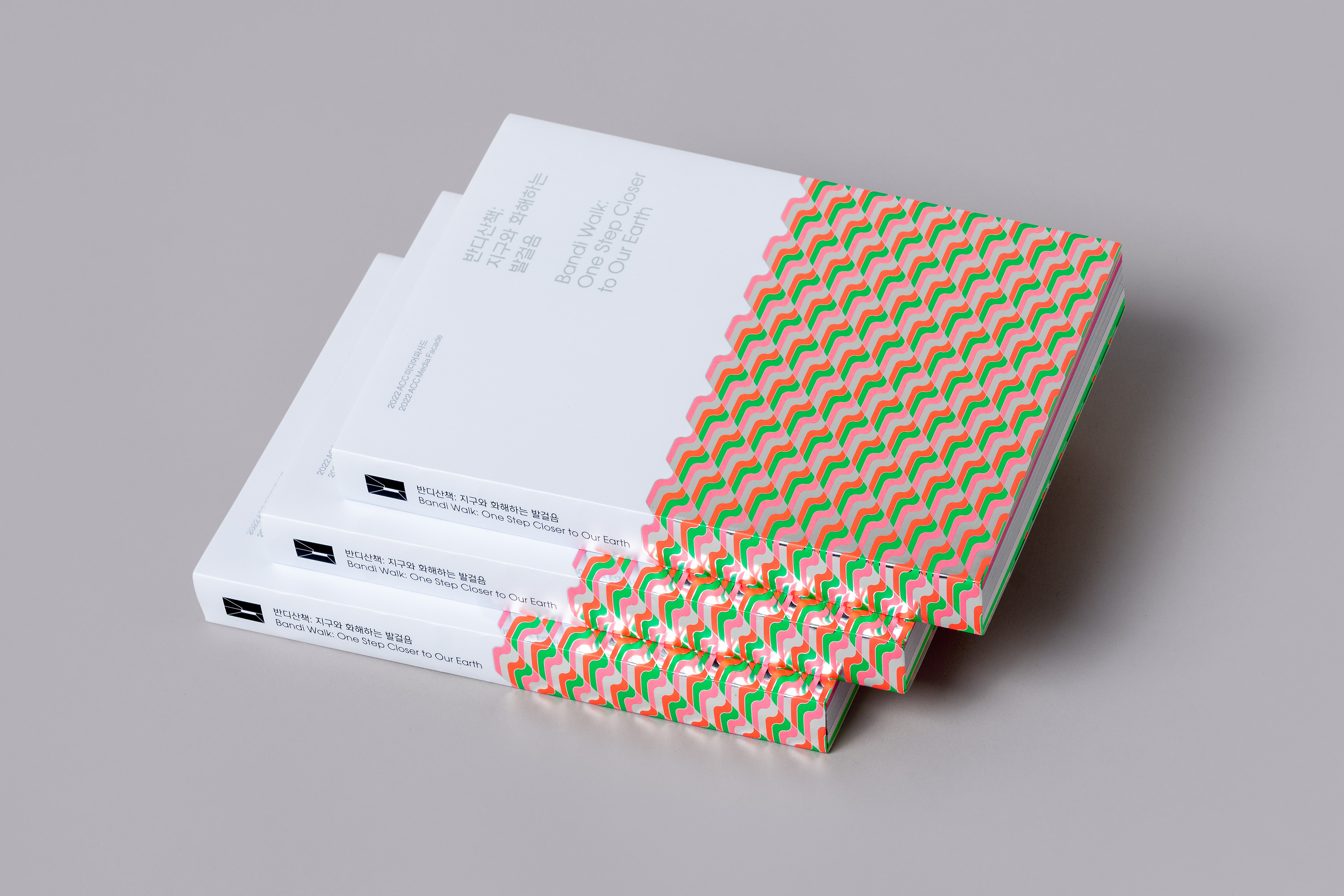 - Art direction and design: Jaemin Lee
- Motion design: Ajeong Kim
- Editorial design: Jaemin Lee and Jieun Kang
- Catalog design: Jaemin Lee
- Client: Asia Culture Center
- Year: August 2022
---
© 2023 studio fnt. All rights reserved.