Hanji Sample Book
As part of their Hanji business, the KDCF(Korea Craft and Design Foundation) surveyed the remaining Hanji workshops and their Hanji products across the country for a year to facilitate accurate, measurable and predictable Hanji supply and demand generation.

Studio fnt designed the archive, a form of a sample books and package that covers the 18 valid workshops in South Korea and their products, surveyed by the KCDF. In addition, 18 emblems representing each workshop were also designed. It has been available at the Hanji Culture and Industry Center in Seoul from May 2020.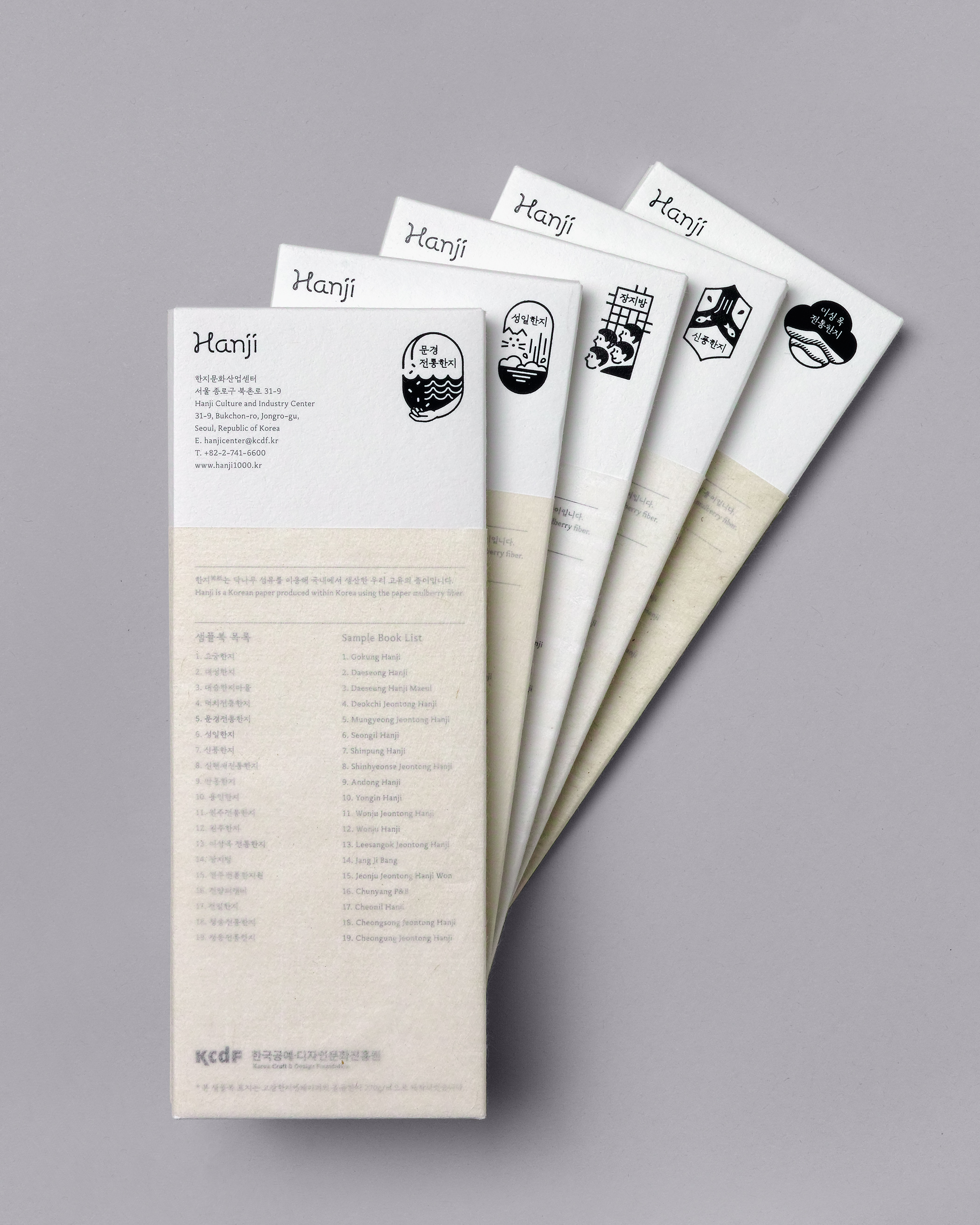 - Design: Hyungwon Cho

---
© 2023 studio fnt. All rights reserved.