KIAF 2018
KIAF(Korea International Art Fair) Art Seoul is Korea's premier art market, showcasing contemporary art from renowned international galleries. It is an art festival where major collectors and artists gather together, from all around the world. We developed a visual identity using 17 squares, as KIAF Art Seoul is celebrating its 17th anniversary this year.
These squares are of different sizes and angles, to symbolize the works of various proportions and also the space in which you can see these works.
As the units are overlapped and juxtaposed, they create new spaces and colors. This symbolizes coexistence and contrast, and expresses the vision and status of KIAF, as a representative art event of Korea.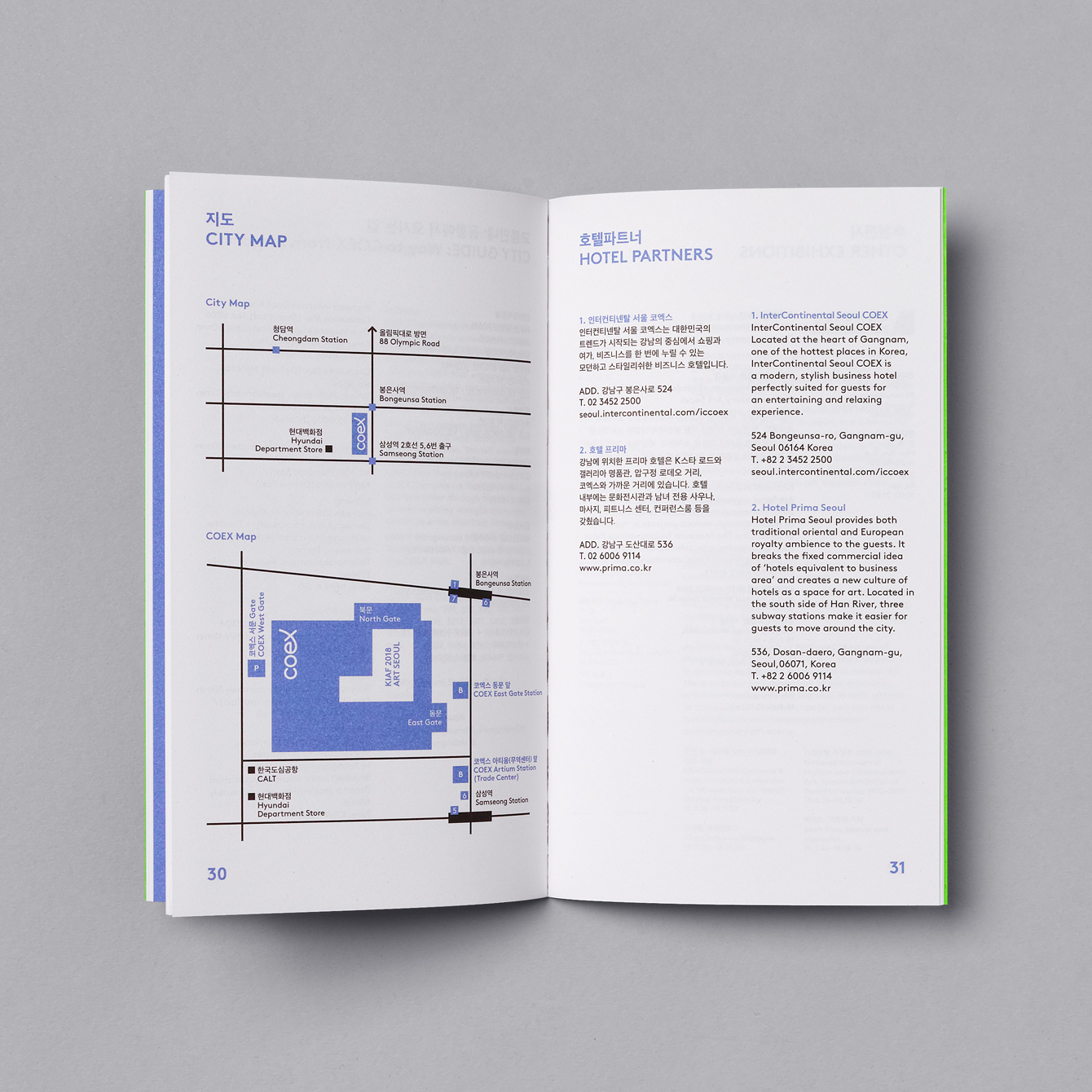 - art direction: Jaemin Lee
- poster design: Jaemin Lee and Hyunsun You
- graphic design: Woogyung Geel, Jaemin Lee, Hyunsun You and Seulki Kim
- editorial design: Woogyung Geel and Seulki Kim

---
© 2023 studio fnt. All rights reserved.