MMCA Museum Identity Extension &
Original Product Development
studio fnt worked on an official merchandising product development project for MMCA (National Museum of Modern and Contemporary Art, Korea). Museum, Modern, Contemporary, and Art are words that make up the acronym: MMCA, and also are the elements that represent the museum's character. Based on the meaning and visual forms of these words, we developed a graphic unit and application system that expands and enriches MMCA's brand identity.

Then, official merchandise products were chosen and developed by applying the graphic units individually or in combination, and a suitable packaging design was developed for production and distribution. The symmetrical shape that is reminiscent of a wide-open window reflects the broad vision of MMCA toward the audience and the contemporary arts. This project aims to create a souvenir that is meaningful to those who visit the museum, as well as serving as contemporary household items in itself. For this reason, some products such as socks and bags have been created with a high degree of completion through collaboration with brands with expertise in goods production.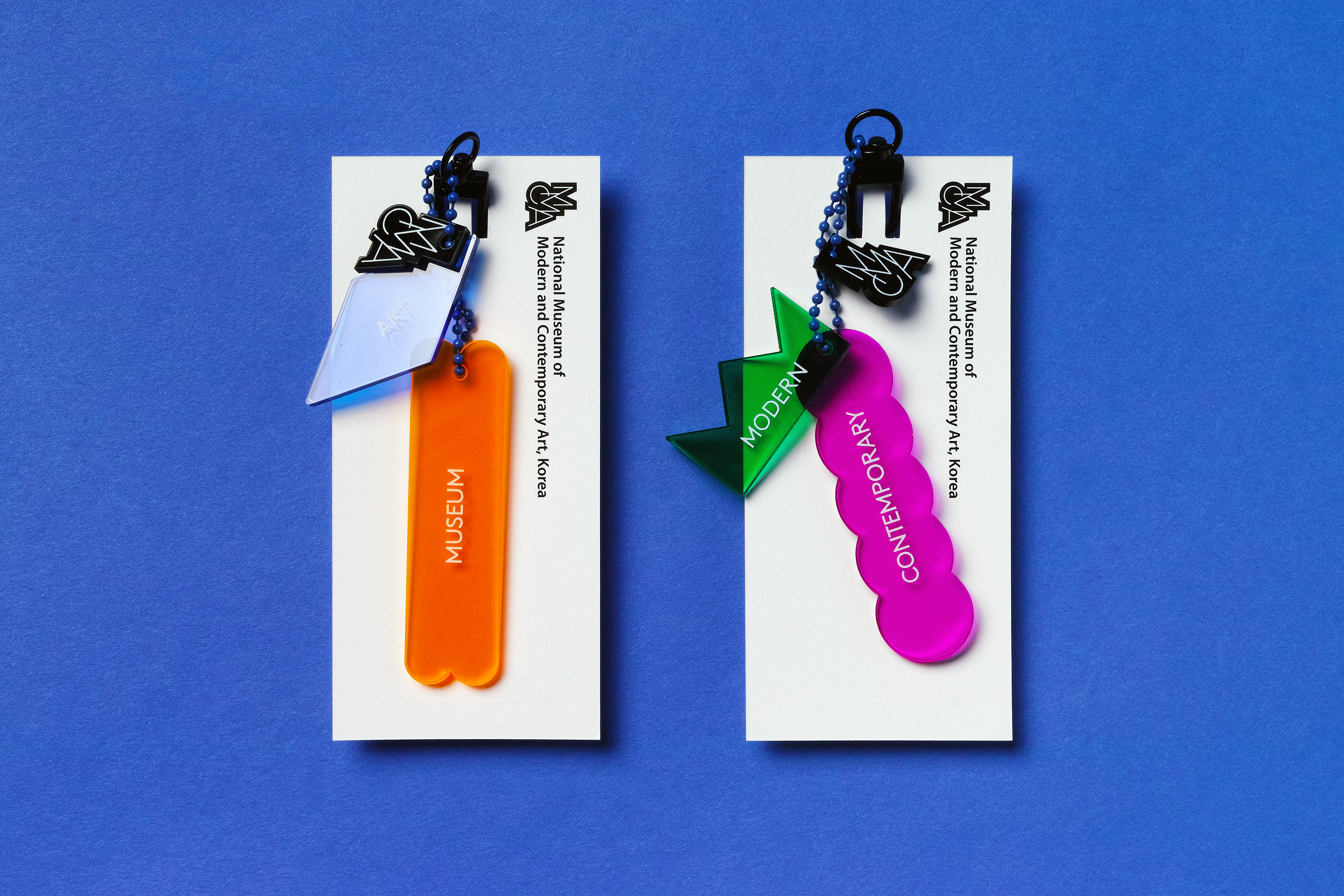 - Art direction: Woogyung Geel
- Graphic design: Hyungwon Cho, Woogyung Geel, and Youjeong Lee

in collaboration with
- Socks Appeal: socks
- Kitty Bunny Pony: passport bag and mini storage
- Julgran: painting apron and sleeves

- Client: MMCA Foundation
- Year: September 2020
---
© 2019 studio fnt. All rights reserved.