Un Sedicesimo 62: Numbers in Idioms

Corraini Edizioni publishes a series of zines named
Un Sedicesimo
, which refers to the standard paper size used in the production of many books and magazines. Un Sedicesimo is a 16-page zine with a different author each time. So far, many authors, artists, and designers, including Milton Glaser, Paul Cox, Fanette Mellier, Helmo, and Parasite 2.0, have participated in the series. Studio fnt was invited as the 62nd author. Except for the dimensions and number of pages, complete freedom is given to us in the creation of the content and design. We wanted to create content that only we could come up with, by dealing with Asian texts and culture.
A long time ago, people used to express rules of the world and life lessons in just four characters. lt was possible because elderly people from Asia in the past made and used ideograms. Heesun and Jaemin collected idioms(四字成語) that include numbers in them, from 1 to 10, and wrote essays on each of them. We visualized the contents of each essay and laid out the texts and images on one spread. This book attempts to look back at the pearls of wisdom of those days and rethink their meaning today.
︎ You can check more information and buy the book here:
www.unsedicesimo.it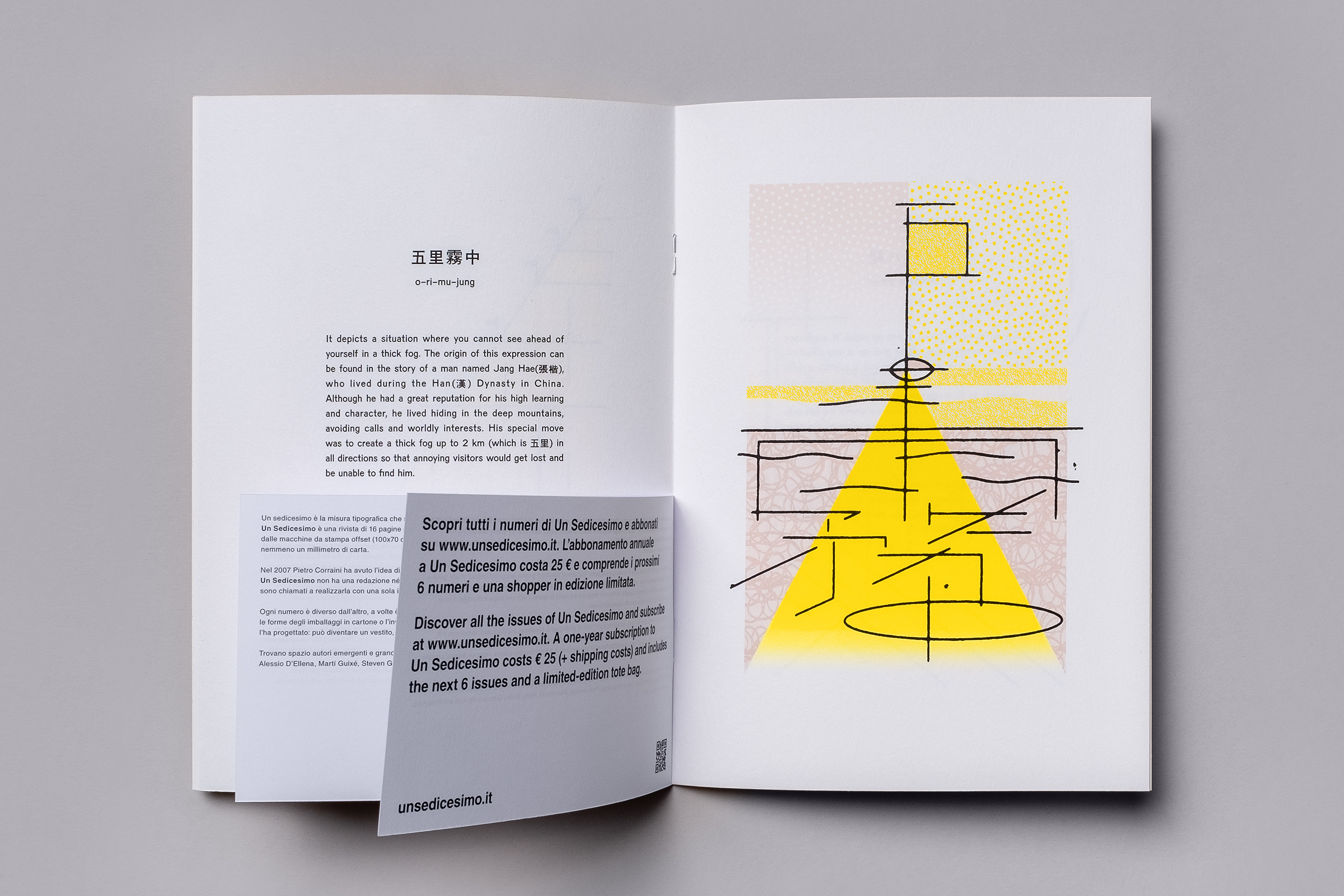 -
Text and design: Heesun Kim and Jaemin Lee
- Artwork: Jaemin Lee
- English proof: Daeun Lee
---
© 2023 studio fnt. All rights reserved.