Petit Planet
Petit Planet is a concept and identity of the kids' division of
The Hyundai
. studio fnt developed its brand identity that encompasses both lingual and visual aspects; from the brands' name to the individual graphics.
Petit Planet refers to each kid, like a mini-universe, small but with infinite possibilities. The name also aims to convey a sense of experiential space that children and families can visit to enjoy as though an adventure.
The logo design benefits from the contrast of the really bold letters and the very small inner space between them, and this characteristic of contrast is emphasized in the various uses of graphic devices. Through this, we wanted people to reflect upon their conception of SMALL and BIG because everything is relative, and therefore this contrast can symbolize possibilities.
We wanted to visualize these infinite possibilities of children with a graphic system that expands freely in our UNIVERSAL GRID that visualizes vertical, horizontal, circular, and planetary orbits.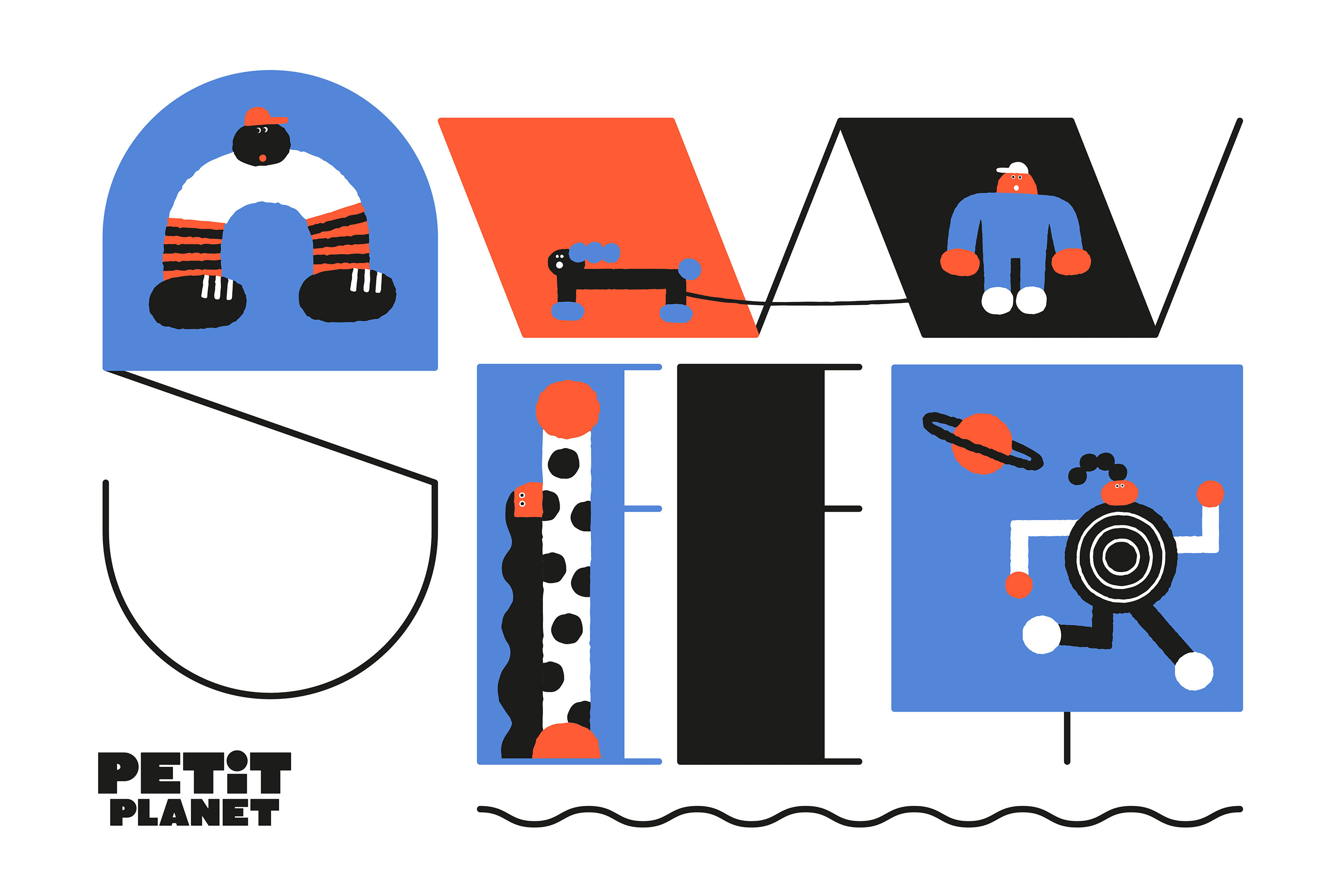 studio fnt
- Creative direction: Heesun Kim
- Art direction: Jaemin Lee and Woogyung Geel
- Graphic design lead: Hyungwon Cho
- Graphic design & Illustration: Daye Kim, Solla Koh, and Youjeong Lee
- Verbal: Heesun Kim and Heejung Kim
- Sound design: Jaekyung Song
- Motion design: delpic design studio

The Hyundai
- Creative direction:Eerang Park
- Project managing: Eunha Park

- Client: The Hyundai
- Year: February 2021
---
© 2023 studio fnt. All rights reserved.