Spectres of the State Avant-garde
Korean Pavilion, 16th International Architecture Exhibition — la Biennale di Venezia, 2018
Spectres of the State Avant-garde is the title of the Korean Pavilion, 16the International Architecture Exhibition, La Biennale di Venezia. It explores the complex relationship between 1960s' korean modern architecture and the state. It was a period when the ideology of the state and the vision of architects became intertwined. Through the juxtaposition of the contradictory terms "state" and "avant-garde", this exhibition highlights the schism between political power and imagination, and the contradiction between political system and utopian ideals.
Focusing on the concept of the exhibition dealing with dislocated time, we brought discontinuous location grids to express 'spectres', which refers to a past that has influence over the present but hasn't been captured, and entity that suddenly haunts but whose substance is uncertain. The texts on the unconnected grids can be read or heard like stuttering and murmuring. It visualizes subjects of the exhibition to search the possibilities of the future with fragmentary clues acquired from the contradiction.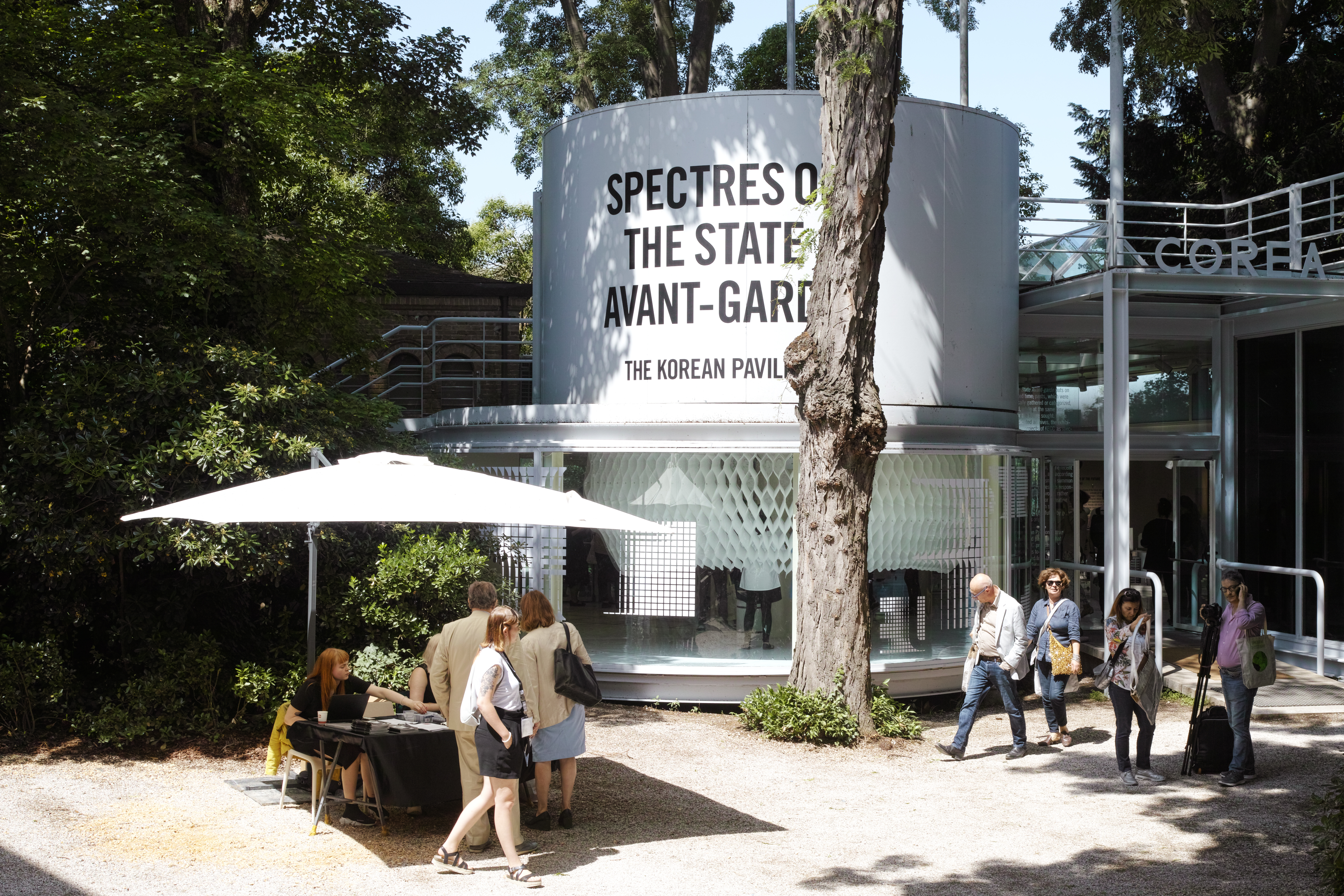 - Design: Jaemin Lee and Hyunsun You

Exhibition team
- Curator: Seongtae Park
- Co-curators: Choon Choi, Junghyun Park, Dahyoung Chung
- Graphic design: studio fnt
- Scenography: Yongju Kim
- Website design: studio fnt
- Web development: Deerstep

- Client: Arts Council Korea
- Year: April, 2018

---
© 2023 studio fnt. All rights reserved.