Traditional Korea Festival 2023: THAT'S KOREA
Studio fnt was responsible for designing the exhibition identity, graphic design, and souvenirs for KCDF's Traditional Korea Festival 2023: THAT'S KOREA. The Traditional Korea Festival aims to expand interest in Korean culture beyond pop culture and showcase its unique beauty and value to the world. In 2023, the festival took place in Milan, Venice, and Brescia, Italy, featuring exhibitions, experiential events, and seminars introducing hanbok (traditional Korean clothing), Korean food, and Hanji (traditional Korean paper).
For this year's Milan exhibition, we designed the main poster by reinterpreting the theme of "The Colours of Dancheong" from an architectural perspective emphasizing the visual order corresponding to spatial structure. We developed three-dimensional graphics and conceptual videos for the interior and exterior of the Palazzina Appiani space, incorporating a twist into the design. We also made various ephemera, including the event's leaflet alongside the graphics for the tram, which operated as a Korean pop-up store, making stops at key locations in Milan during the event. Furthermore, we planned and designed souvenirs such as Hanji fans for important visitors.

The THAT'S KOREA event will continue to Southeast Asia later this year, and Studio fnt will continue to play a role in interpreting and communicating the beauty of traditional Korean Dancheong from a fresh perspective.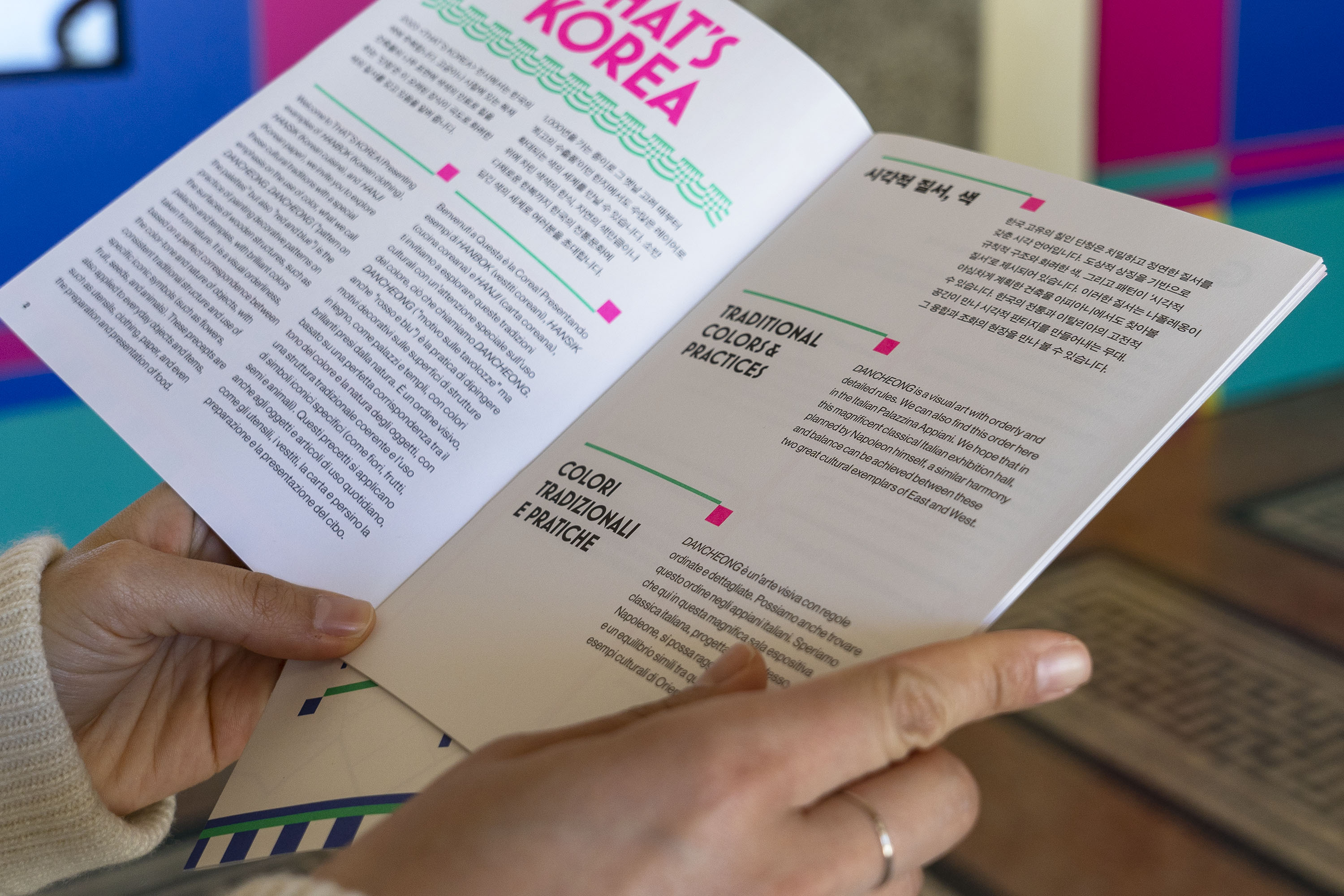 - Creative direction: Heesun Kim
- Art direction: Woogyung Geel
- Design: Whajin Shin, Jiho Choi, and Jieun Kang
- Motion design: Ajeong Kim
- Paper Fan Production: KHJ studio


- Client: KCDF (Korea Craft & Design Foundation)
- Year: May 2023
---
© 2023 studio fnt. All rights reserved.