Writing Tomorrow:
2020 Seoul International Writers' Festival
The Seoul International Writers' Festival(SIWF) is a global literary festival that launched in 2006, to expand opportunities to enjoy literature and provide a platform for international exchange in Seoul. Between 2006 and 2019, a total of 217 writers from 54 countries were invited to take part.
The theme of the 2020 Seoul International Writers' Festival is Writing Tomorrow. We sometimes experience the fear of the unknown of our future. Especially now as we are experiencing a global pandemic, the future that awaits us is even more engulfed by uncertainty. In the midst of this, I tried to imagine the exchange, interaction and resonance of the different languages and works that take place during this event.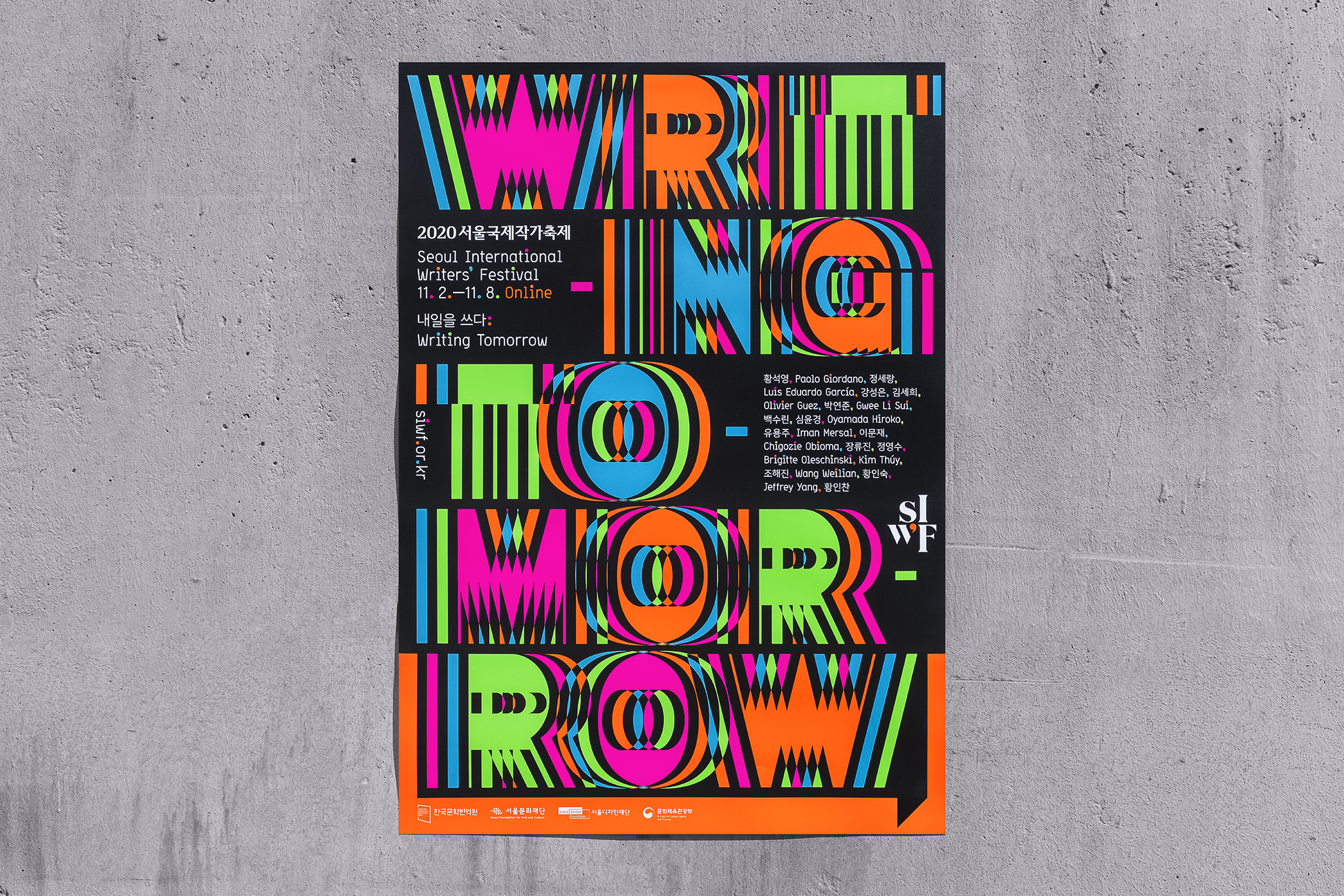 Through such actions, I wanted people to see more of the 'possibilities and interest in things that are yet to be defined' rather than to experience the 'fear of the things that are unknown'.
The texts that sing in unison and interact with each other harmonize and unite, and its vivid and diverse colors illustrate the embracement of this global event.

Graphics mixed with shapes and colors also evoke an ethnic feel. Focusing on the fact that it is a festival related to literature (or language), colors were added to the punctuation marks to make them stand out. These period punctuation marks (or dot shapes) were also used as atmospheric composition elements in the postcard set design, which served as a promotional material for the event.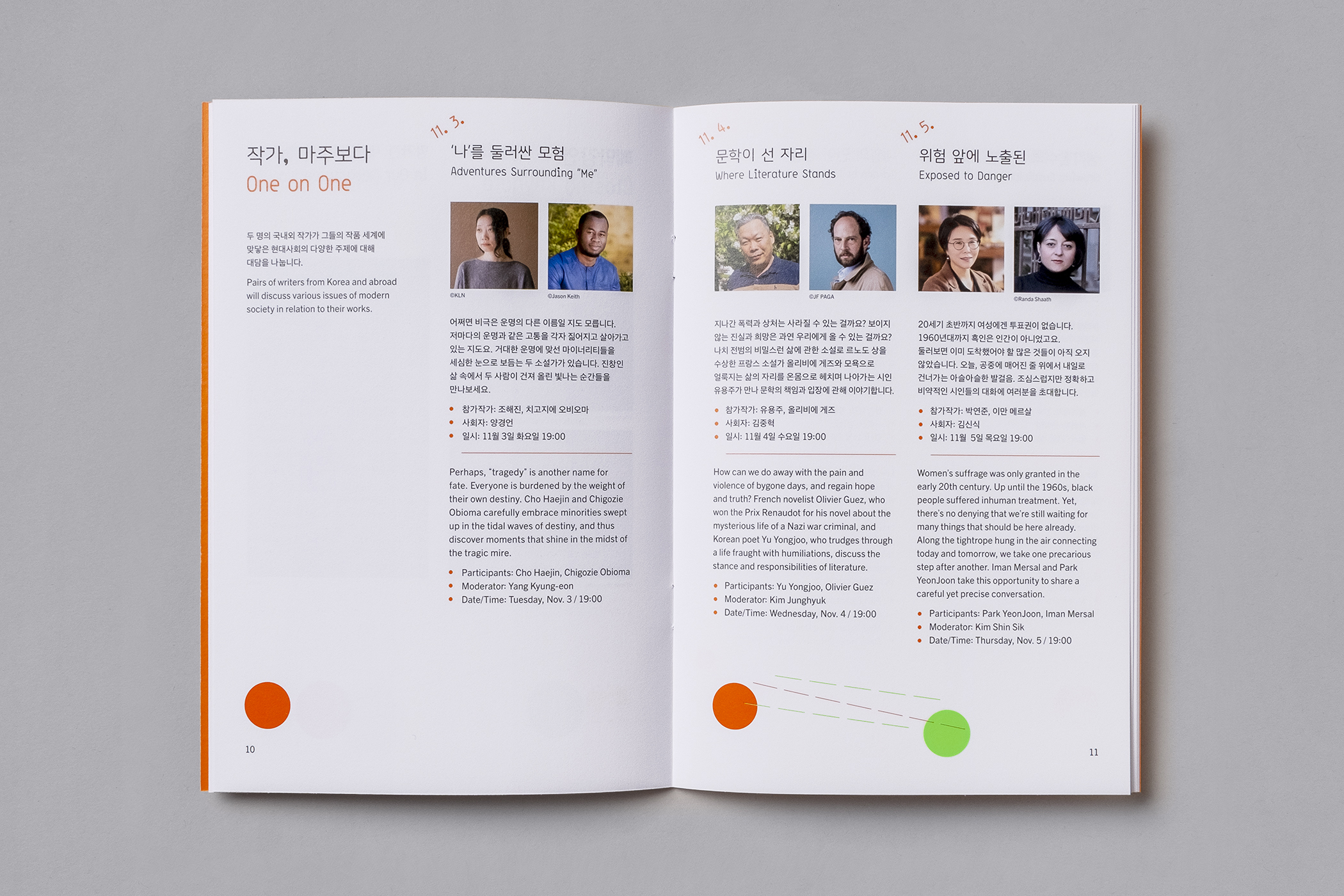 - Art direction and design: Jaemin Lee
- Client: Literature Translation Institute of Korea
- Year: September 2020

---
© 2023 studio fnt. All rights reserved.