hellonature
hellonature is a premium foods store, that was the first in Korea to introduce '
dawn delivery
' service. In order to improve brand awareness and presence in the fast-growing food delivery market, specifically in an early-morning delivery market, they reached out to studio fnt to renew their brand design.
hellonature introduces carefully selected seasonal ingredients and trending restaurant's popular menus. With strict internal standards, they pursue a healthy ways of operation for both producers and customers. HelloNature's healthy brand intentions are communicated by introducing new food-related lifestyles such as
LCHF
or
veganism
, as well as excluding disposable items and non-recyclable materials as much as possible.
Naming of the brand was an on-going concern within the client company, in that they were a combination of two rather plain words: hello and nature. However, we wanted to intuitively express the 'enjoyable encounter with dawn' by combining the positive and clear meaning of those two words, with the characteristics of the service.

Hello and nature, written in script, remind us of a 'greeting hand'. It also serves as an emblem that contains the meaning of 'finding good ingredients' and 'exploring tastes'. Considering that their service is mainly centered on the mobile app, we designed it in a shape that is suitable for a mobile app icon.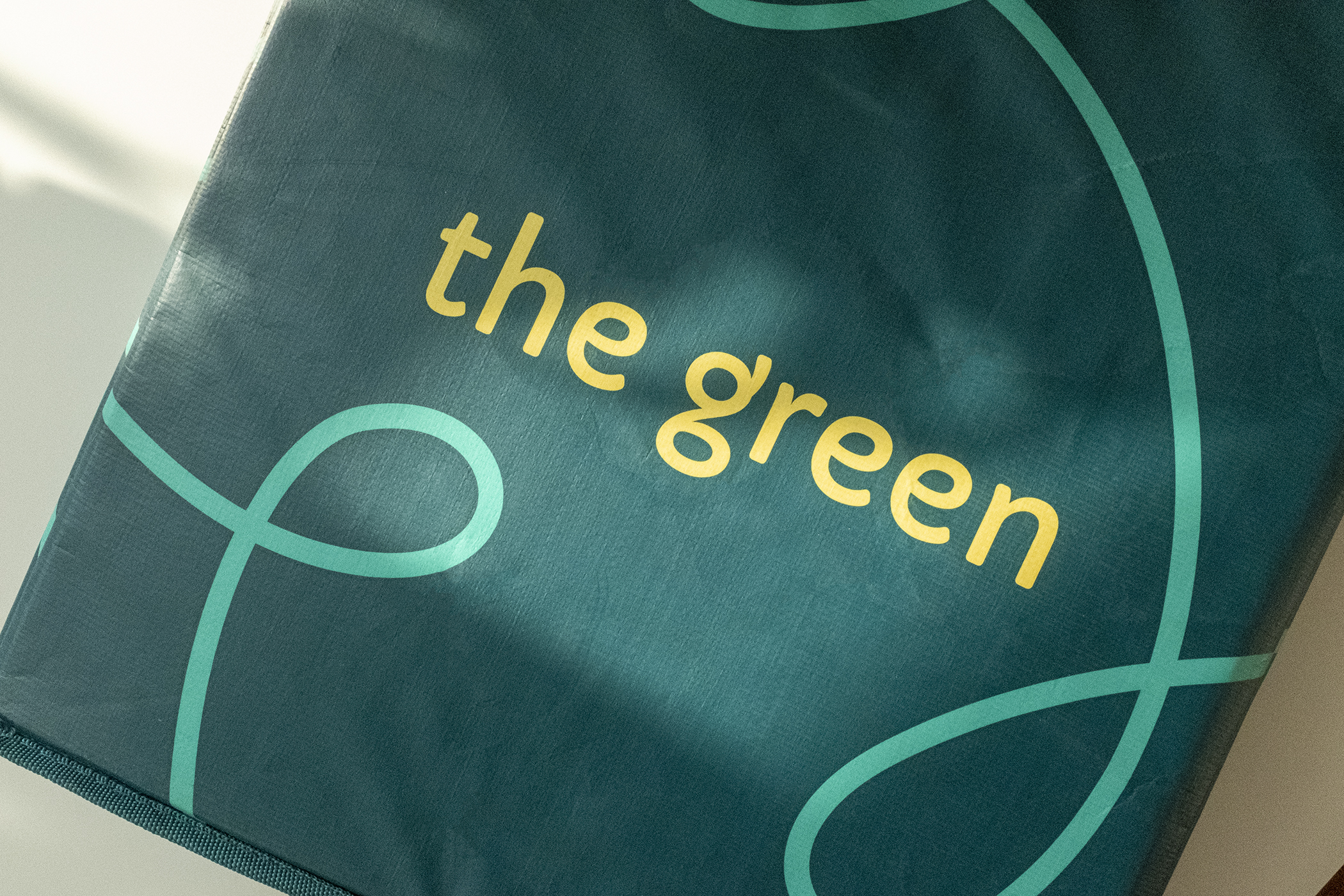 The flowing curves of the emblem are composed of several presets, so as to tie in the other design application screens to consistent brand look and feel.
The color system was created by adjusting the existing green color of the brand, and adding a lemon-yellow, reminiscent of a feeling of 'welcome' and bright 'dawn'.
Brand identity: studio fnt
- Creative director: Heesun Kim
- Art director: Jaemin Lee
- Design lead: Hyungwon Cho
- Graphic design: Youjeong Lee, Solah Koh, Jaemin Lee
- Client: hellonature
- Year: January 2020

Design application: hellonature
- Project director: Junghoo Oh
- Creative director: Sihyun Hwang
- Art director: Heehyun Kim
- BX design: Sooyeon Cho, Jaeyeon Yoon, Jaejin Hong, Hyeyeon Seo
- Package design: Jaejin Hong
- Design application: Sooyeon Cho, Jaeyeon Yoon, Jaejin Hong, Hyeyeon Seo
- App UI & GUI design: Frameout, hellonature BX design team
---
© 2023 studio fnt. All rights reserved.