Record284
Culture on a Turntable
Vinyl records have surpassed their limit of being the oldest music storage medium, and even when the era of CDs and mp3s faded away, it has become a contemporary cultural trend. Culture Station Seoul 284's special exhibition Record 284 — Culture on a Turntable focuses on the new values and possibilities of vinyl records and how they inspire creators and bring new experiences to their daily lives.
This exhibition deals with the music culture created by professionals who have been actively involved in the process of making, producing, and distributing vinyl records, and also the works of artists and designers who were inspired by vinyl records. One can enjoy these works on an online platform, in the Seoul Station Plaza in front of Culture Station Seoul 284, as well as in 10 external cooperative spaces across Seoul. Korean DJs, including
DJ Soulscape
, will play music that have been selected in accordance with the theme of record culture, in these exhibition spaces.
Studio fnt
designed this exhibition's graphic identity. Based on
the identity of Culture Station Seoul 284
, which was also developed by studio fnt previously, the identity project encompasses the exhibition logo, posters, promotional materials such as banners, ephemera such as leaflets, and POPs to be installed in each cooperative space. It was an extensive project, as it also included planning, designing, and overseeing the production of the exhibition's souvenir goods.
Record284 — Culture on a Turntable is an unprecedented new way of the exhibition during the pandemic era. The theme of the exhibition is not just the vinyl record itself, but the culture and works that derived therefrom. The high-saturation shape and color conceived from the material of the vinyl disk were used as a powerful visual device to illustrate the nature of this exhibition being scattered in various places. In order to express the concept of this exhibition as one that deals with "diverse aspects of the vinyl records", a vinyl record viewed from different perspectives was used as the main graphic motif.

These elements were applied to promotional media and exhibition souvenir goods in various proportions, and a variation of it with a witty expression was also created through collaboration with lifestyle brand TUKATA®.

Seoul Station Plaza, cooperative spaces across Seoul, online platforms, and live streaming of DJs, ... We hope that our efforts to capture the uniqueness and consistency of each of these various methods of the exhibition will delight the eyes and ears of the visitors.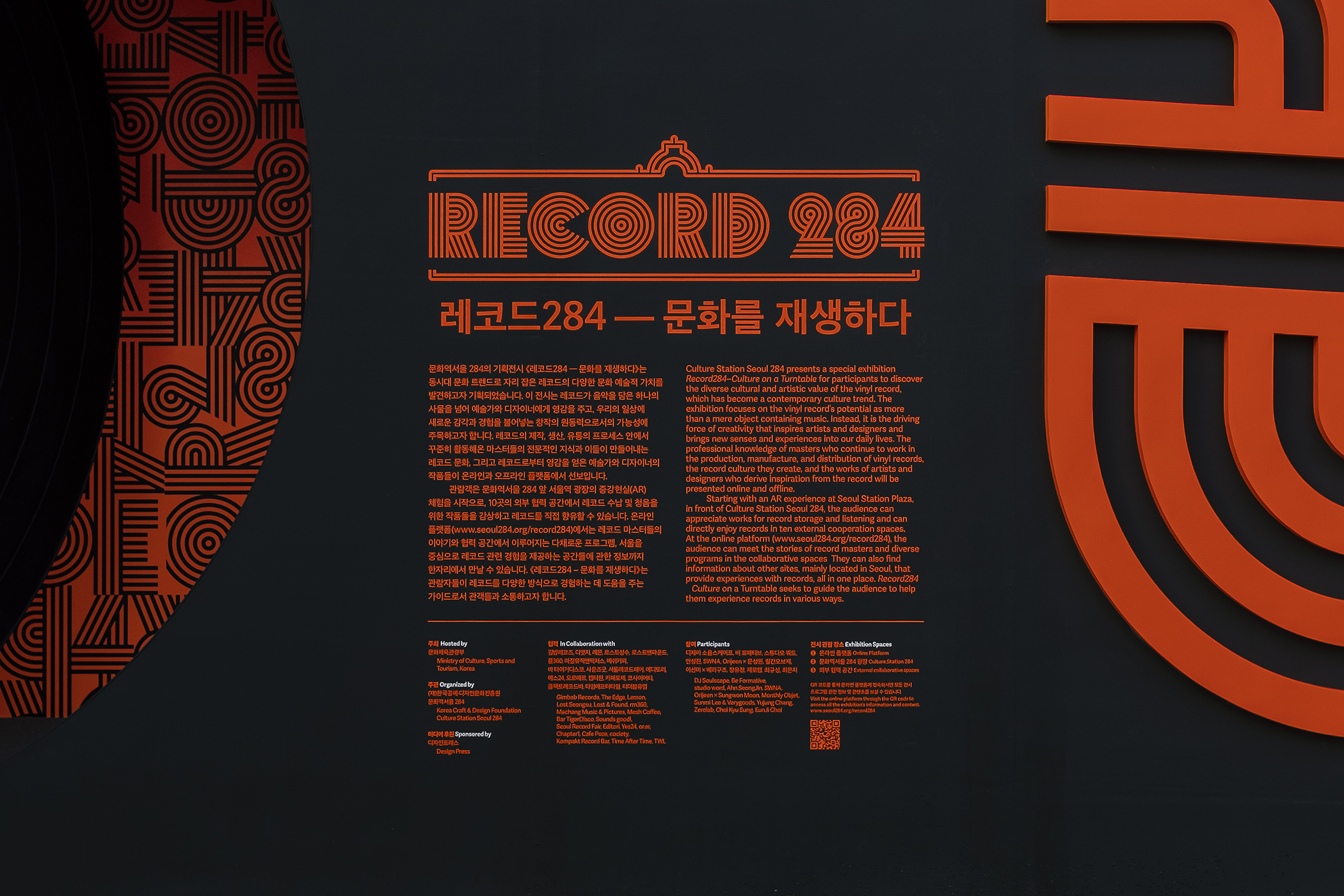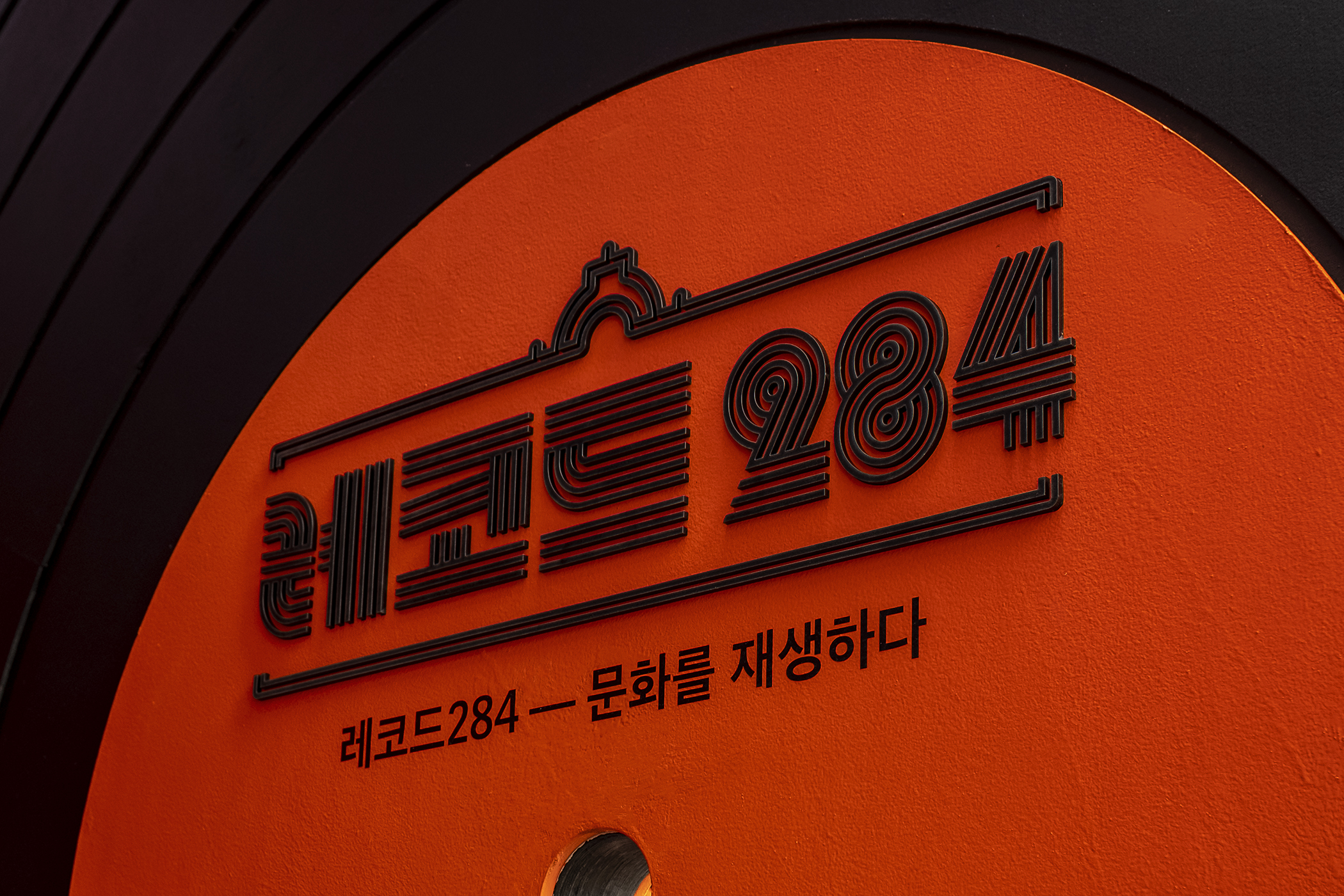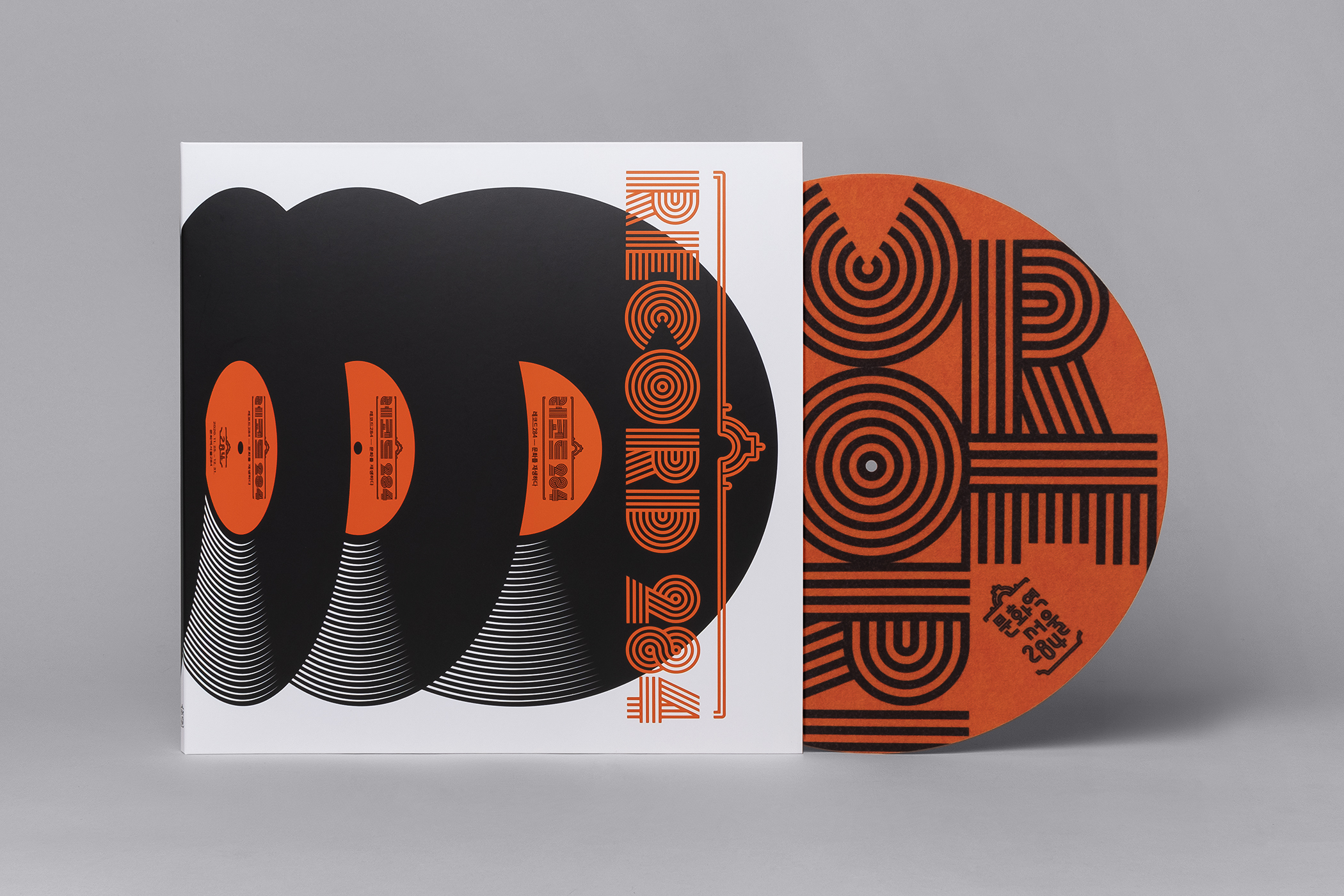 - Creative direction and art direction: Jaemin Lee
- Graphic design: Jaemin Lee and Youjeong Lee
- Editorial design: Jaemin Lee and Youjeong Lee
- Souvenir goods design: Woogyung Geel in collaboration with TUKATA®
- Motion design: Ajeong Kim

- Client: KCDF (Korea Craft & Design Foundation)
- Year: November 2020
---
© 2023 studio fnt. All rights reserved.